Suspension Repair in Denver, CO
Denver's European Auto Experts
100% Satisfaction Guaranteed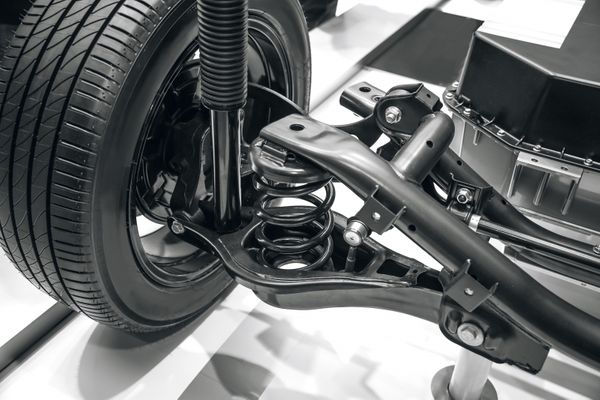 Keep Your Ride Smooth With Suspension Repair From AutoImports Of Denver
If the bottom of your car feels like it's going to fall off every time you hit a speed bump, there's a very good chance that your suspension is experiencing some issues. Your car's suspension plays a large role in the smooth, comfortable feeling when you're driving and in European cars, those features, and that performance is everything. Keeping your suspension maintained is also key to improving the performance of other systems and components throughout your vehicle. At AutoImports of Denver we specialize in maintaining European cars, including complete services and repairs for your car's suspension. We've helped drivers all throughout the Denver area keep their cars performing smoothly for over 35 years.
At AutoImports of Denver we use the latest factory-grade tools & equipment available so that our certified mechanics can handle everything your suspension needs to stay in good health and performing at the high level you rely on.
Complete Suspension Maintenance Guaranteed
The suspension in your car consists of several different components and at AutoImports of Denver, our mechanics always inspect each one:
Shocks
Struts
Control Arms
Bushings
Ball Joints
Everything Else
These components are under intense stress every day no matter your car or your driving style and need to be inspected annually to make sure it is free of wear and can continue to perform at the level you expect. Our mechanics guarantee that we'll find and repair any issues with your car's suspension and back our work with a 38-Month/38,000-mile warranty for any service or repairs performed. We want you to feel as confident as we are in the quality of work your car receives.
Call or Visit Our Shop Today
Located in Denver, AutoImports of Denver is proud to be the go-to shop for drivers in surrounding cities like:
If your car is unusually bouncy or to just schedule routine service, our European auto specialists are here to help! Please call or visit our shop today to schedule an appointment for your car.
Denver's Professional Quality Destination
For the Repair & Service of European Vehicles