Denver's European Auto Experts
100% Satisfaction Guaranteed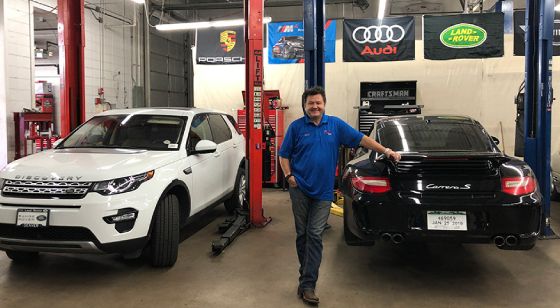 AutoImports of Denver was first established in 1984 by Kris Lesinski. Today, Kris & master mechanic Jeremiah strive to provide the highest quality import car service for the Denver Metro Area. Our shop uses the latest state-of the-art equipment to perform diagnostics on the area's most popular European brands:
The AutoImports of Denver Auto Care Vision
We will always provide our customers with high quality repairs along with personal service and value that is equal to or greater than the best you can receive anywhere in the auto industry. Every vehicle is fully evaluated each time it's in the shop for repairs, service, or maintenance. If we see any mechanical wear or if there's maintenance due, we'll let you know. We also give you our recommendations to assist you in deciding when to schedule these repairs to maintain the reliability and safety of your car.
The History of AutoImports of Denver Auto Care
Our owner Kris Lesinski's passion for cars led him to become a mechanic at an early age. After working in various repair shops, Kris decided to purchase his own business in 1984.
"One day I was fixing cars and the next day I was a business owner."
Knowing that he had little knowledge of how to run a shop, but being passionate about the quality of service that each customer would receive, Kris proceeded to seek out training for himself and his crew members as the shop grew.
"We spent over 3 decades learning about how to be the best in the auto repair industry."
The shop has continued to grow and over the last 34 years has gone from a one man operation to a staff of six, constantly growing due to the increasing demand for our automotive services. Kris and his team are still constantly working to improve the services that the shop provides to you, our customer.
"I'm extremely passionate about helping people above and beyond what they would normally expect from a repair shop. I strive to give the best service people can get anywhere in Denver or surrounding areas."
Denver's Professional Quality Destination
For the Repair & Service of European Vehicles