Lamborghini Repair & Service in Denver, CO
Denver's Lamborghini Experts
100% Satisfaction Guaranteed
Premiere Dealer-alternative for Lamborghini Repair & Service
We keep your Lamborghini tuned for exceptional performance.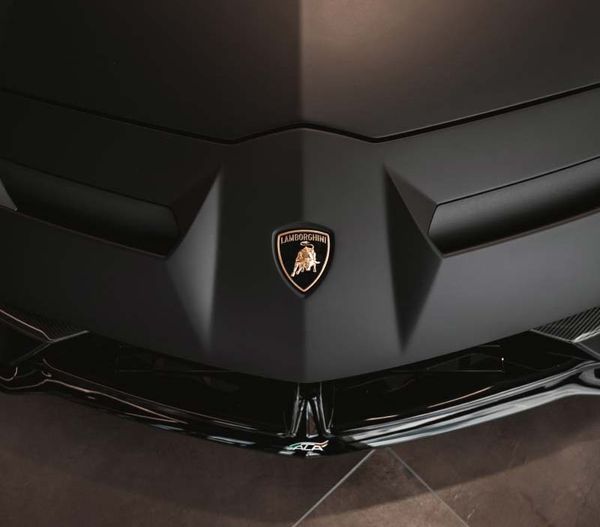 Lamborghini has established itself as the very symbol of Italian luxury engineering and automobile design. It's distinctive sleek design, superior comfort, and world-class performance offers an out-of-this-world driving experience.
Such is the virtuosos of this Italian masterpiece that it has participated in and won numerous races, even though it isn't designed for racing. This is no doubt due to their unbelievable speed and aerodynamic design.
But even the distinguished Italian stallion needs proper care and due maintenance to function at its prime. This is where AutoImports of Denver comes in. We have adept knowledge of all models, which makes us the reliable shop for all Lamborghini repairs, service, and upgrades.
We have ASE-certified mechanics with decades of experience in maintaining, repairing, and servicing your luxury Lamborghini in showroom condition.
We keep your Lamborghini running like new with original parts and equipment.
Our trained Lamborghini mechanics can take care of everything from routine inspections to complex repairs and replacements. Lamborghini drivers in Denver trust AutoImports of Denver for exceptional services. We're trusted by several Lamborghini drivers in Denver and nearby areas like Englewood, Highland Ranch, Lakewood, and Littleton.

Our Lamborghini repairs and other services include:
ABS Service and Repair
AC Service and Repair
Cooling System Repairs
Engine Repairs and Replacements
Engine Diagnostics
Pre-purchase Inspections
Suspension Repair
And more!
AutoImports of Denver knows all Lamborghini models inside out, ranging from showroom variants to custom builds.
The Guarantee of Exceptional Performance
We ensure a premium driving experience for Lamborghini owners.
AutoImports of Denver is a full-service European automobile specialist for top-notch services. Our skilled technicians have 35 years of experience in providing holistic care to your high-performance vehicles with superior repairs and OEM part replacements. We use high-quality lubricants and oil that is befitting of your Lamborghini.
If that's not enough, you also get peace of mind with our 38,000 miles/ 38 months warranty on all service and repairs, which ensures that driving your Lamborghini feels the same as the day you brought it into your garage for the first time.
Signs your Lamborghini Needs Repair
Pay attention to these common issues that indicate a repair is due.
Investing in regular maintenance services is the best way to protect your Lamborghini. But accidents and sudden breakdowns are a very real possibility. Thus, you need to keep yourself privy to the following indications for a vehicle inspection to prevent the damage from aggravating. 
Some common signs to be aware of with your Lamborghini include:
Any odd noises, such as banging, clicking, or screeching, could mean a lot of things, such as a loose wire, low oils or fluids, and more. As such, bring your vehicle in right away.
Over time, your brake pads will wear out and begin to feel spongy or require more pressure to stop. Bring them in for a brake pad replacement at AutoImports of Denver to ensure your safety.
There are several warning lights in your vehicle to indicate any mechanical or electrical issues. These can be frustrating but should not be ignored. Bring your vehicle in right away for a comprehensive diagnosis.
Lower mileage means that something is causing your car to run inefficiently, using up more gas. Keep track of the mileage when you get on a full tank, and try to identify if this decreases over time. If so, it's time to bring it to the shop.
There are many reasons your car may fail to start. Bring it in immediately to avoid getting stranded.
High-quality Lamborghini Repair & Servicing in Denver, CO.
We're a team of European car specialists and your one-stop shop for all repairs and servicing.
Your search for the best Lamborghini repair and service shop ends here. The seasoned mechanics at AutoImports of Denver are professional and passionate about delivering high-quality services that exceed your expectations.
Whether you need to bring your ride in for a routine oil check-up or a complex engine or transmission repair, our specialist technicians can do it all.
We welcome you to give us a call or drop in at our shop in Denver to talk to our friendly staff and keep your Lamborghini running like new.
Denver's Professional Quality Destination
For the Repair & Service of European Vehicles