Car Heating & Air Conditioning Repair in Denver, CO
Denver's European Auto Experts
100% Satisfaction Guaranteed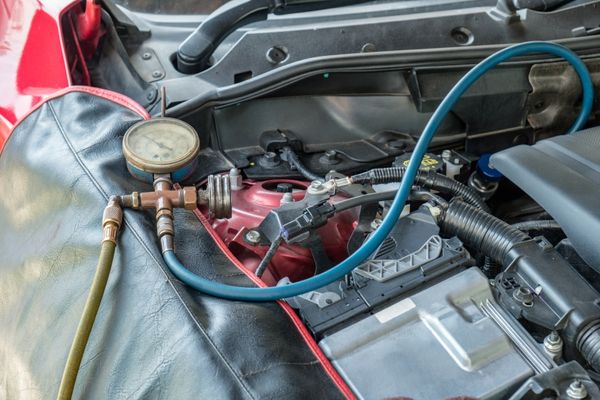 Denver's Leaders in European Auto A/C Service & Repair
A working A/C in your car is just about as close to a necessity as anything can get.
There's nothing worse than cranking the A/C on a hot day on a long drive and being created with hot air or no airflow at all. Your car's A/C is an important component that needs year-round service to make sure it's always in proper working condition. At AutoImports of Denver we make A/C issues a thing of the past by offering high-quality service for the area's most popular European brands. Our commitment to customer service has made us the Denver area's leaders in European auto A/C maintenance and repairs.
Each car has unique service requirements for their A/C and at AutoImports of Denver, we understand how important it is to follow those standards. Our shop uses the latest factory-grade tools & equipment available to ensure that we get any issues diagnosed and repaired as quickly as possible. With decades of experience, our mechanics have seen just about every issue that may occur with your A/C and will always work with you to get the repairs done right the first time.
Complete Maintenance for Your A/C
When you visit AutoImports of Denver, our certified mechanics will perform a complete inspection of your car's A/C. We make sure that everything is in working order including:
Compressor
Condenser
Receiver or Accumulator
Thermal Expansion Valve or Orifice Tube
Evaporator
We'll also check all Freon, hoses and other components to ensure that everything is issue free. When we do find an issue that needs repair, we back our work with a 38-Month/38,000-Mile warranty and guarantee your complete satisfaction.
Call or Visit Our Shop Today
Located in Denver, AutoImports of Denver is also the go-to shop for drivers in surrounding areas including:
Please call or visit our shop today to learn more or to schedule your car's next appointment. Our European auto experts are here to make sure that you're always as cool and comfortable as possible no matter where you're going.
Denver's Professional Quality Destination
For the Repair & Service of European Vehicles