Oil and Lube Services in Denver, CO
Denver's European Auto Experts
100% Satisfaction Guaranteed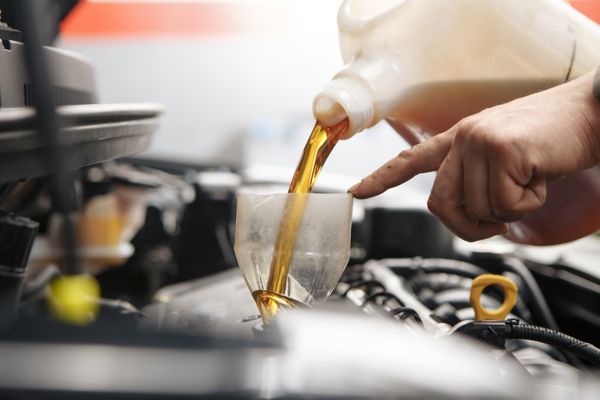 BMW & Audi Owners Are Special People
Includes oil change, oil filter, top off all fluids and 34 point vehicle inspection.
All for only $36.00 (labor only) plus materials.
Regular Scheduled Services
( 25K-30K & 60K-90K Services )
ABS Service & Repair
Alignment
Brake System Service & Repair
Cooling System
Clutch Repair
Diesel Engine
Drive Shaft and Axle
Electrical System Diagnosis & Repair
Engine Diagnostic & Performance
Engine Repair or Replacement
Fuel system-Fuel Injection
Heating & Air Conditioning (A/C)
Muffler & Exhaust System
Steering System Repair
Suspension Repair
Transmission Service, Diagnostics & Repair
Denver's Leaders in European Auto Oil Change Services
There aren't many services that help your European car perform better than annual oil change services. Yet, drivers will continue to extend the time between oil changes, unknowingly limiting the performance of their car. With European cars being known for their high-performance capabilities, ignoring oil changes isn't just limiting your car, it's potentially causing long-term issues and damages to systems throughout your car. At AutoImports of Denver we provide highquality oil change services for the Denver area's most popular brands of European vehicles.
The Right Tools for the Best Brands
At AutoImports of Denver we understand how important quality is when it comes to everything, including the replacement oil & filter used. Our shop uses the same high-quality materials as the dealerships so that we can provide complete oil change services for the area's most popular European brands:
Our certified technicians guarantee your satisfaction with every visit and our 38-Month/38,000-Mile warranty means you can continue to drive with confidence long after you've left our shop.
Benefits of Annual Oil Change Services Include
Improved Engine Efficiency
Improved Fuel Efficiency
Cleaner Engine Performance
Reduced Engine Emissions
You bought your European car to enjoy the performance and comforts that they're known for and at AutoImports of Denver we help make sure it always stays that way.
Schedule Your Next Oil Change Today
At AutoImports of Denver we help make getting annual oil change services as easy and convenient as possible for drivers in Denver and surrounding areas including:
If you can't remember your last oil change or want to schedule maintenance, please call or visit our shop today. Our certified mechanics are here to help take proper care of all your European car's needs.
Denver's Professional Quality Destination
For the Repair & Service of European Vehicles