Maserati Repair & Service in Denver, CO
Denver's Maserati Experts
100% Satisfaction Guaranteed
Independent Maserati Repair Shop in Denver, CO
Dealer-like services without dealership prices.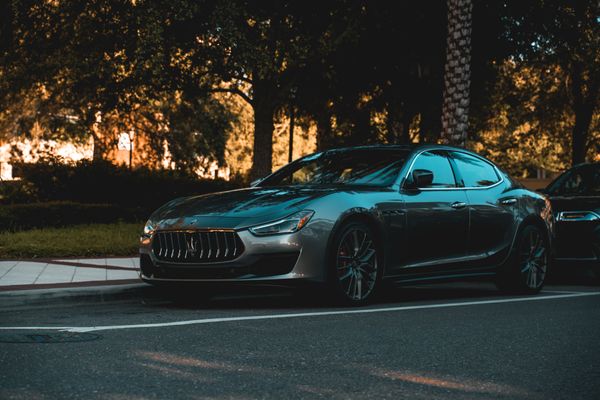 Dealer-like services without dealership prices.
Maserati is the very symbol of high-end Italian engineering. Founded in 1914 by the Maserati brothers, the brand manufactures premium sports cars with plush interiors, opulent designs, and superior quality that offer an unparalleled driving experience. The stunning attention to detail and precise engineering make Maserati amongst the most luxurious super cars in the market.
AutoImports of Denver is a premier independent Maserati service provider in Denver. Whether it's an electrical issue that you're facing or a mechanical one, we can keep your Maserati in peak form and function.
With over 35 years of experience in Maserati repairs and servicing, our mechanics are well-versed with all Maserati models and can keep your precious vehicle in its original, wonderful condition.
Whether you're the proud owner of a Levante, a Quattroporte, or drive heavyweights like GranCabrio or GranTurismo, you can bring your Maserati to the experts for dealership-quality services at a fraction of the cost. 
Our Maserati Repairs & Services
Leverage our 3-decades of knowledge, experience, and expertise with Maserati.
Like all supercars, your Maserati deserves the touch of a specialist Maserati mechanic who can maintain its performance. Being proactive with your Maserati repairs and due servicing can ensure its reliability over the years and maintain its resale value should you decide to exchange or sell it.
At AutoImports of Denver, we offer 360° services from comprehensive diagnostics to quality repairs. Our ASE-certified mechanics are here to keep your Maserati in showroom perfection.
Supercars like the Maserati are precision-built vehicles. Its steering and suspension components, such as ball joints, struts, or tie rods, wear down over time and need replacement. At AutoImports of Denver, we're fully equipped to take care of your Maserati's steering and suspension.
Electrical Systems Diagnostics
Our Maserati repair shop also provides thorough electrical systems diagnostics, including battery connections, windows, wipers, dashboards, and starters.
Engine Diagnostics, Repairs, & Replacements
Your Maserati engine consists of various complex components that may need repair or replacement, including crankshafts, cylinder heads, engine bearings, mounts, etc. We have all original and OEM parts supplied by our international partners to maintain the high-engine performance of your Maserati.
Apart from steering & suspensions and engine diagnostics, we also offer the following:
Clutch Repairs
Diesel Engine Service
Drive Shaft & Axle Service
Exhaust System & Muffler Service
Fuel System Services
Pre-Purchase Inspections
Transmission Diagnostics, Service & Repair
Tire Services
Engine Repairs & Replacements
Quality Workmanship Guaranteed
Our industry-leading Warranty period ensures a hassle-free driving experience.
Here at AutoImports of Denver, we're passionate about your unique relationship with your Maserati, which is why we strive to exceed your expectations at every turn. Our factory-trained Maserati repair and servicing specialists provide premium care and maintenance.
This is mirrored by our warranty period of 38,000 miles/ 38 months (whichever comes first), which keeps you clocking many more miles on your Maserati once it leaves our garage. Our warranty is applicable on all repairs and servicing we do on any car model or make.
So whether you're experiencing a mechanical problem or just need a routine oil change, AutoImports of Denver will ensure that your ride hits the road again as soon as possible.
Why Choose Us for Maserati Repairs and Servicing?
Full-service European car specialists.
If you're considering taking your Maserati to shop without burning a hole in your pocket while getting premium services, bring it to the experts at AutoImports of Denver. With factory-grade equipment and OEM replacement parts, we're an experienced dealer alternative for everything your car needs. We offer high-quality repairs and servicing without affecting your car's warranty and without the dealership price tag.
All our mechanics are factory-trained and ASE-certified.
Take advantage of our 38,000 miles/38-month warranty on all service and repairs.
From engine parts to electrical components, we source genuine parts from our international partners to replace or repair your Maserati's mechanical and electrical systems.
35 Years of Experience & Counting
We're European car specialists with 35 years of industry experience in high-quality services for popular European automobiles like Audi, BMW, Mercedes, Lamborghini, Maserati, etc.
Leave your car at our garage anytime with our night drop-off services. Our technicians will get to work on your vehicle first thing in the morning.
Visit our Service Center in Denver Today
Bring your Maserati to our shop for any minor or major repairs.
From scheduled inspections to complex repairs, bring your Maserati to our service center in Denver, CO for specialist care. We also cater to surrounding regions such as Englewood, Highland Ranch, Lakewood, and Littleton.
Schedule an appointment by visiting our shop or by calling us. We look forward to providing you with an exceptional experience.
Denver's Professional Quality Destination
For the Repair & Service of European Vehicles