ABS System Maintenance in Denver, CO
Denver's European Auto Experts
100% Satisfaction Guaranteed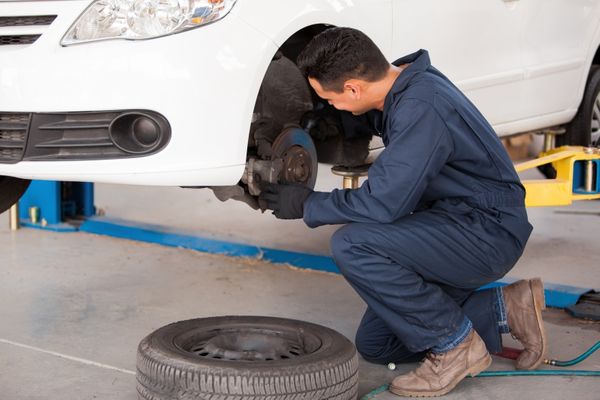 Denver's Top European Auto ABS System Maintenance Shop
It goes without saying that brakes are among the most important safety components in your car. Anti-lock braking systems (ABS) have been standard in vehicles for more than 30 years and help to provide stopping power if traction on the road is poor. Taking care of your car's ABS system is an added safety precaution that will not only keep your ride smooth and safe but also extend the lifespan of your brakes and overall vehicle. At AutoImports of Denver, our certified, highly trained technicians work with you to properly diagnose and accurately repair any issues with your ABS system. Our reputation for quality and customer service has made us the go-to shop for European auto owners all throughout the Denver area.
At AutoImports of Denver our certified mechanics have decades of experience working with European vehicles. We proudly service all models of the area's most popular brands:
Our shop is fully equipped with the latest factory-grade tools & equipment to ensure complete accuracy from initial diagnosis to final repairs with every visit. We also stand by the quality of our work and offer a 38-Month/38,000-Mile warranty to ensure that you feel as good about your car as we do.
Common Signs of ABS Issues Include
Unresponsive Brake Pedal
Brake Pedal Takes More Effort to Push
Brake Locking Up
ABS Light on Dashboard
Annual maintenance is a great way to ensure everything in your brake system & ABS system is in proper working condition, but issues do happen. If you notice these or any other problems with your brakes, it's important that you schedule service and take action quickly to prevent any larger issues from occurring.
Call or Visit Our Shop Today
Located in Denver, AutoImports of Denver is also the go-to European auto shop for drivers in surrounding areas including:
Annual maintenance is the best way to maintain your vehicle or if you're experiencing any unexpected issues, please call or visit our shop today to schedule an appointment. Our mechanics are always here to help with any questions or issues.
Denver's Professional Quality Destination
For the Repair & Service of European Vehicles