Vehicle Diagnostics in Denver, CO
Denver's European Auto Experts
100% Satisfaction Guaranteed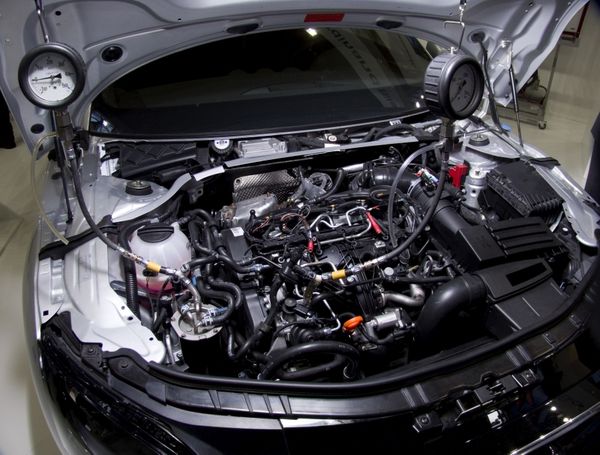 Bad spark plug/ignition coil
Bad spark plug wires
A problem with your catalytic converter
Bad mass air flow sensor
Engine vacuum leak
EGR valve problem
Excessive gas consumption or release of air pollutants
A flashing check engine light is typically indicative of a serious problem affecting your vehicle's ignition, fuel or emission systems. If your check engine light is on or flashing, it's time to come to AutoImports of Denver for a car diagnostic. Our auto service professionals will investigate the check engine code error and troubleshoot the problem. If you delay a car diagnostic or necessary engine repairs, the problems and costs can quickly escalate.
When you bring your car to AutoImports of Denver our experienced Master Mechanics will perform on-board diagnostics and determine why your check engine light (service engine soon) is on or flashing. While it's impossible to say exactly why a check engine light is on or flashing without being able to examine the vehicle and perform a car diagnostic, possible causes of a steady or flashing check engine light can include:
Failing oxygen sensor
A loose gas cap
The problem you now face is what to do about the check engine light. There are literally thousands of diagnostic trouble codes (DTCs) that the check engine light might refer to. The only way to even get started is to connect a scan tool. Some auto repair shops charge for auto diagnostic services, but some places, such as autoparts stores, offer to scan your vehicle for free. You are probably wondering, "Why should I pay for auto diagnostic service when someone will do it for free?"
Today, it seems that more people are "price shopping" than ever before, but this doesn't really help anyone. As the saying goes, "You get what you pay for," and this is especially true in the auto repair field. If you don't pay for auto diagnostic service, such as offered by various autoparts stores, what exactly are you getting?
Do You Really Want To "Chance" So Called "Free" Auto Diagnostic Services?
The truth is, at best, you'll get a printout of the DTC and a "guess" as to what the problem might be. It's an autoparts store, after all, and their business is selling parts, not necessarily fixing cars. At worst, you might buy parts that don't end up fixing the problem. In the end, you got a "free" auto diagnostic check, but you wasted time and money on unnecessary parts. Where's the value in that?
On the other hand, if you pay for auto diagnostic service (the average is between $150-$250) where's the value in that? Most auto repair shops employ ASE-Certified technicians, who spend thousands of hours in training and working on cars every day, and also maintain thousands of dollars in modern auto diagnostic and repair tools. If you have a check engine light, trained technicians use state-of-the-art diagnostic tools to give you an accurate diagnosis.
Denver's Professional Quality Destination
For the Repair & Service of European Vehicles