Jaguar Repair & Service in Denver, CO
100% Satisfaction Guaranteed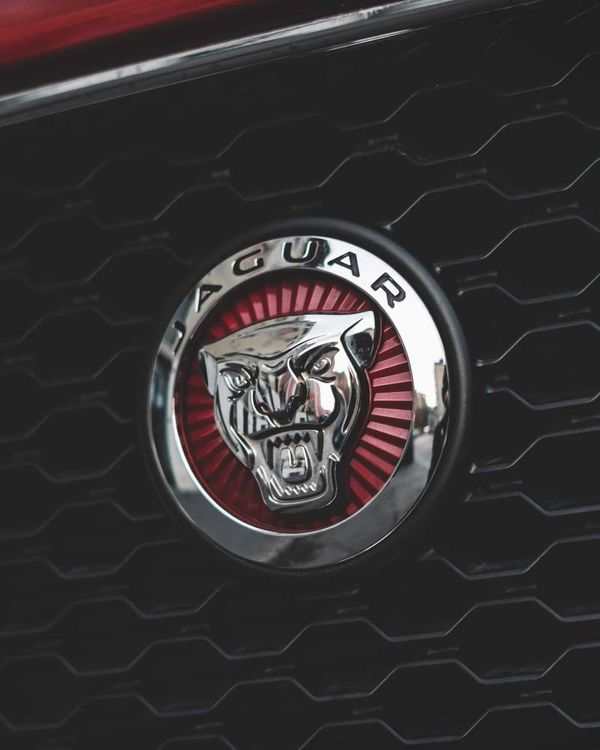 Denver's Premiere Jaguar Repair & Service Shop
A trustworthy Jaguar dealer-alternative in Denver, CO.
When you hear the name "Jaguar," you know you speak about the top-of-the-line luxury vehicle synonymous with opulence. The cars are designed to be aerodynamic, with high speeds and excellent warranties that assure owners of this vehicle for lasting performance.
Each Jaguar vehicle is rigorously tested with high speeds, fast winds, low temperatures, vibrations, noise, and more to ensure they're manufactured with the highest quality and an excellent experience for those who own them.
If you need a premium Jaguar mechanic, look no further than AutoImports of Denver. We provide specialist Jaguar services with the finest mechanics who understand the value of your precious car. We have the latest diagnostic equipment to service and maintain your car's peak performance. Our expertise allows us to skilfully navigate any repair or service of your Jaguar vehicle.
Our Jaguar Repairs and Services
Keeping your Jaguars in Roaring Condition
When you bring your car to our garage, you get a thorough inspection of its interior and exterior. Our trained mechanics inspect your car carefully to identify the most minor defects that'll immediately be brought to your attention. We share all the work that needs to be done on your Jaguar before starting on them. Our experienced technicians identify and offer solutions to your Jaguar's electrical or mechanical issues. You can rest assured of our quality workmanship on all Jaguar services and repairs.
We can perform the following repairs and services on your Jaguar:
Jaguar Brake Repair & Replacement
Jaguar Clutch Repair & Replacement
Fuel System Repair
Auto Electrical Services
Engine Diagnostics
Steering and Suspension Repairs
ABS Service & Repair
A/C Service & Repair
Alignment
Cooling System
Drive Shaft & Axle Service
Exhaust System & Muffler Service
Pre-Purchase Inspections
Transmission Diagnostics, Service & Repair
Tire Services
Best-in-class Jaguar Repair and Servicing Warranty in Denver
Drive many happy miles with your peak-performing Jaguar.
At AutoImports of Denver, we perform each service with factory-grade diagnostic equipment and the latest methods. Bring your Jaguar to our workshop for reliable, prompt, effective, and efficient services. To ensure your peace of mind, we offer a 38,000-mile or 38-month warranty on all repairs and service, meaning you can have the peace of mind of your Jaguar being in safe hands.
If you need premium Jaguar repairs or servicing, contact AutoImports of Denver. We're located in Denver and serve nearby regions like Englewood, Highland Ranch, Lakewood, and Littleton. Join the list of happy Jaguar drivers who trust AutoImports of Denver exclusively for their vehicle's care and maintenance.
High-quality workmanship meets comprehensive industry experience
ACE Certified Technicians
Factory-grade Tools & Equipment
360° Expertise with all Jaguar Models
38,000 Miles/ 38 Months Warranty
Comprehensive Pre-purchase Inspections
Night Drop-Off Services
How to Maintain your Jaguar in Peak Condition?
Regular maintenance prevents breakdowns and costly repairs.
Like all luxury vehicles, the Jaguar, too, needs regular care and maintenance to function in peak condition. Owning a Jaguar is a considerable investment, so you'd naturally want to keep it in top shape and make the most out of your car. Regular maintenance services will prevent sudden breakdowns and more costly repairs down the line.
Most Jaguar dealers and manufacturers generally recommend you have your Jaguar serviced every 5,000 miles. This lines up with the best time to have your oil changes, fluids checked, doors lubricated, and other maintenance tasks completed. Staying with the schedule will also allow you to stay updated on upcoming repairs and maintenance that may be due. For example, brake pads, wheel alignments, and batteries do not need to be replaced every 5,000 miles; however, we will let you know when we estimate they will need to be serviced so you can be prepared for those repairs.
The Best Jaguar Services in Denver, CO
High-quality care for your car
If you want your car cared for by the European car specialist in Denver, you're at the right place. We're Jaguar specialists in Denver and serve adjacent areas like Englewood, Highland Ranch, Lakewood, and Littleton.
Our reliable services extend to any kind of repair on all Jaguar Models, regardless of your issue. Schedule the holistic care for your Jaguar by the European car specialists at AutoImports of Denver.
Denver's Professional Quality Destination
For the Repair & Service of European Vehicles