Aston Martin Repair & Service in Denver, CO
Denver's Aston Martin Experts
100% Satisfaction Guaranteed
The Specialist Aston Martin Repair & Service Shop in Denver, CO
Experienced Aston Martin service professionals & ASE certified mechanics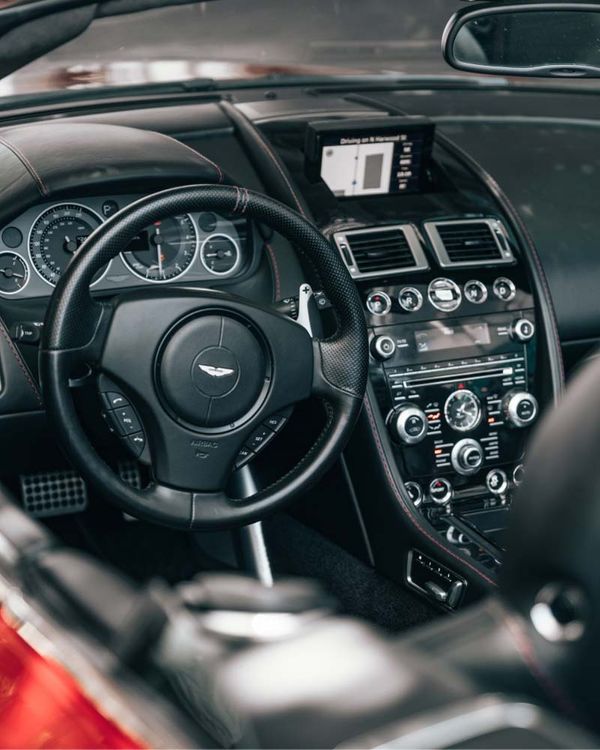 Aston Martin has been known for its elegance and unique aerodynamic design for over a century. Being that they're low to the ground with a short, smooth rooftop and sleek design, allowing them to move quickly with little wind resistance. Built with high-quality materials and leather, Aston Martin has earned a reputation for luxury automobile engineering.
Aston Martin has a history of being used in racing, participating in some of the reputable racing events, including the Formula One World Championship. Not to mention, Aston Martin is the featured vehicle of James Bond, giving them a status of prominence.
As the proud owner of this elegant British machine, you know that you can only trust the professionals when the need for repairs or service arises. Don't look any further!
AutoImports of Denver is a luxury car service provider in Denver specializing in Aston Martin repair and maintenance. We have everything your car needs to function at its very best, electrically and mechanically. When you visit our shop, your precious Aston Martin will be handled by the very best of Denver.
Industry-leading Aston Martin Services
Exemplified services to maintain the look & feel of your Aston Martin.
When it comes to taking care of your Aston Martin, you can't trust a novice. But at AutoImports of Denver, we have ASE-certified mechanics who possess a profound experience in the field. Our own shop has been serving Aston Martin owners for 35 years.
Our impeccable Aston Martin services include:
Clutch Repairs
Diesel Engine Service
Drive Shaft & Axle Service
Fuel System Services
Pre-Purchase Inspections
Transmission Diagnostics, Service & Repair
Tire Services
Engine Repairs & Replacements
Exhaust System & Muffler Service
These barely scratch the surface of the repairs and maintenance we can provide to get your Aston Martin to its original condition.
Why Choose Us for Aston Martin Repairs?
We're the leading European car service provider in Denver.
Not just Aston Martin, AutoImports of Denver provides extensive repair and maintenance services for all European car brands. We specialize in luxury cars, and our extensive experience means that we can work on any model or make.
From the British elegance of Aston Martin to the German excellence of Audi, Mercedes, BMW, and more, we offer specialist services to all kinds of vehicles, be it a family sedan or a luxury supercar. Our state-of-the-art workshop is the best in the Denver region because of the following:
360° Repair and Service
ASE Accredited Technicians
35 Years of Experience
Original Parts & Factory-grade Equipment
38,000 miles/38 months warranty period
How To Maintain Your Vehicle?
Taking care of your Aston Martin minimizes the risk of costly repairs.
In order to maintain your vehicle in near-perfect condition against daily wear and tear, there are a few things you need to take care of:
Depending on your car's make and model, you should change your oil once every six months or 5,000 miles, whichever comes first.
Inspect your tires once every month to check tire pressure and condition. Additionally, you should bring your vehicle to our shop for a wheel balance after every 10,000 miles.
The fluids in your Aston Martin include oil, coolant, brake fluid, and wiper fluid. Perform inspections regularly to keep track of their levels.
Bring your car to our garage for regular check-ups so that our mechanics keep you abreast of any potential problems. 
If your Aston Martin has not been serviced recently, now is a good time to schedule a check-up with AutoImports of Denver.
Professional Aston Martin Services in Denver, CO
We're the most reliable Aston Martin service provider in Denver.
If you're searching for the right repair and maintenance services for your Aston Martin, bring your ride to our shop. At AutoImports of Denver, our technicians are passionate about cars. We undergo regular training to keep ourselves up to speed with the latest parts and equipment. In short, we know our way around all European models and make.
Schedule your Aston Martin services in Denver, CO, today if you're looking for the best auto services in the business.
Denver's Professional Quality Destination
For the Repair & Service of European Vehicles