Auto Electrical System Repair in Denver, CO
Denver's European Auto Experts
100% Satisfaction Guaranteed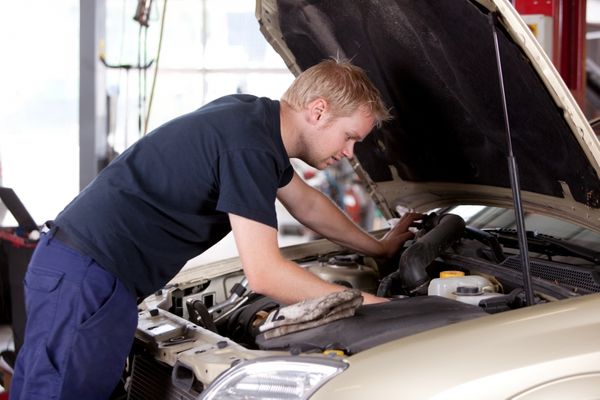 Top Rated European Auto Electrical System Specialists in Denver
The days of working on simple engines with hardly any electrical elements are gone. Today's European cars are intricate, complex mechanics parts & electrical components. The electrical system in your car is the one thing that keeps all your vehicle's parts working in sync with one another. With technology like this, things are bound to go awry every once in a while. At AutoImports of Denver, our team of expert mechanics are here to make sure that if your electrical system does start having some issues, you're able to get it taken care of with accurate, high-quality diagnostics and repairs. We're proud to be Denver's go-to European auto experts including for any and all electrical system maintenance.
Accurate Service For The Most Popular Euro Brands
At AutoImports of Denver, our certified mechanics specialize in the area's most popular European cars, including all models of:
With decades of experience, our team has a passion for cars that continues to push us to learn the latest, best methods for handling any issues your car may be experiencing. Our state-of-the-art shop uses all the latest factory-grade tools & equipment available to accurately diagnose and repair your electrical system as quickly as possible. This gets you back on the road and enjoying your European car the way it was made to be enjoyed.
Issues Indicating an Electrical System Problem
Engine Won't Crank Properly
Experiencing Battery Problems
Headlights & Other Lights Not Working Properly
Your Car Keeps Blowing Fuses
You Smell Burning Plastic or Electrical Insulation
No matter the issue, you can count on our expert mechanics to get the problem solved with a commitment to your satisfaction. We stand by the quality of our work and offer a 38-Month/38,000-Mile warranty on services and repairs.
Schedule an Appointment Today
AutoImports of Denver helps drivers all throughout Denver and from surrounding areas including:
If your car is dealing with electrical issues or to schedule routine maintenance, please call or visit our shop today. Our European auto experts are here to help make taking care of your car as easy and convenient as possible.
Denver's Professional Quality Destination
For the Repair & Service of European Vehicles