Audi Repair & Service - Denver, CO
100% Satisfaction Guaranteed
Premier Audi Service and Repair Shop in Denver
35 years of excellence in Audi Repair and Maintenance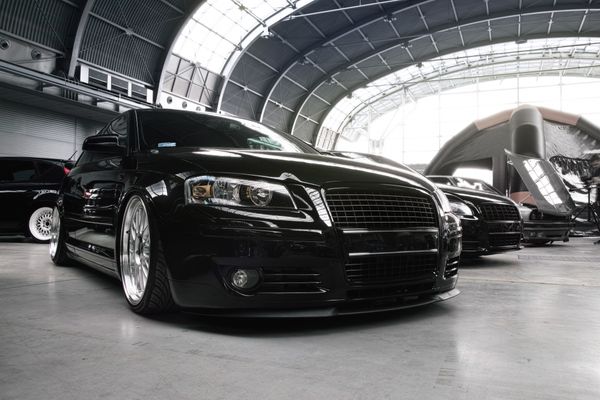 We know you love your Audi and want the best of care for your car when it comes to services or repairs. At AutoImports of Denver, we value the relationship between man and machine. Our Audi repair technicians are passionate about keeping your German machine in prime condition – be it performance or aesthetics.
Our certified & qualified Audi technicians will take a look at your vehicle and provide you with the most accurate estimate. Our hands-on, informative, and friendly approach has made us Denver's go-to shop for all Audi services and repairs.
Excellent and Expeditious Audi Service and Repair
Effective and Prompt Services for your Complete Satisfaction
AutoImports of Denver has been Denver's most reliable Audi mechanic for 35 years. Our shop is located conveniently and equipped with certified and original equipment to service and repair your Audi flawlessly.
Customer satisfaction is at the heart of everything we do, and our technicians make your service experience as exemplifying as possible. Our comprehensive vehicle inspections ensure that we don't miss out on a single detail.
AutoImports of Denver also understands that many of our clients rely on the convenience of a car on an everyday basis. Our reliable and quick Audi repairs and servicing ensure that you don't face any delays in having your car back in your garage with showroom perfection.
We adhere to the manufacturer's service schedules to keep your car in excellent shape.
Our Audi Repair and Maintenance Services
We take care of everything from oil changes to complex engine repairs.
When you visit AutoImports of Denver, we want to make sure that you have the best experience possible. Our certified mechanics have decades of experience working with Audi vehicles and want to make sure that you always know precisely what your car needs. We work with you to devise a custom service plan that covers everything your car needs, including:
Enjoy Uninterrupted Driving with our 38 Months/38,000 Miles Warranty
Take advantage of our industry-leading warranty
AutoImports of Denver offers the highest warranty in Denver, CO. Our industry-leading 38 months/38,000 miles warranty ensures that your Audi leaves our shop in peak condition.
Specialist Audi Services you can Rely on
End-to-end Audi repair, replacement, and servicing
At AutoImports of Denver, we Provide High-quality Services with
Schedule an Appointment for Audi Repair and Servicing Today
Whether it's an emergency repair or annual maintenance, our certified technicians have you and your Audi covered. Please call or visit our shop today to learn more or schedule your next appointment for Audi repair.
Denver's Professional Quality Destination
For the Repair & Service of European Vehicles