European Auto Repair Services in Denver, CO
Denver's European Auto Experts
100% Satisfaction Guaranteed
A flashing check engine light is typically indicative of a serious problem affecting your vehicle's ignition, fuel or emission systems. If your check engine light is on or flashing, it's time to come to AutoImports of Denver for diagnostics. Our technicians will investigate engine code errors and troubleshoot the problem. If you delay or neglect engine repairs, the problems and costs can quickly escalate.
When you bring your car to AutoImports of Denver our experienced Master Mechanics will perform on-board diagnostics and determine why your check engine light (service engine soon) is on or flashing. While it's impossible to say exactly why a check engine light is on without being able to examine the vehicle and running a diagnostic, possible causes of a steady or flashing check engine light can include: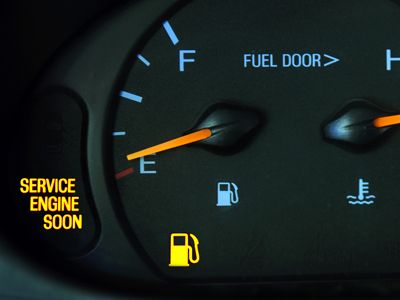 Failing oxygen sensor
A loose gas cap
Bad spark plug/ignition coil
Bad spark plug wires
A problem with your catalytic converter
Bad mass air flow sensor
Engine vacuum leak
EGR valve problem
Excessive gas consumption or release of air pollutants
Our technicians are trained at servicing import cars and skilled enough to scan and diagnose your vehicle.
At AutoImports of Denver, we offer more than just repairs and service. We serve all of the Denver metropolitan area for all of your Audi, BMW, Land Rover, Mercedes, Mini Cooper, Porsche, and VW maintenance, service and repair needs. Our friendly and knowledgeable staff, know how to treat and pamper your car! We are here and available to perform routine service and properly maintain your vehicle. Our technicians are all factory trained and equipped to handle your car. Allow us to service your car and provide you with a painless experience. We guarantee you will be satisfied!
Standard "LOF" Service (Oil Change & Filter)
Includes oil change, oil filter, top off all fluids and 34 point vehicle inspection. All for only $36.00 (labor only) plus materials.
Regular Scheduled Services (25K-30K and 60K-90K)
Clutch Repair
Diesel Engine
Drive Shaft and Axle
Engine Repair or Replacement
Fuel system-Fuel Injection
Heating & Air Conditioning (A/C)
Muffler & Exhaust System
Transmission Service, Diagnostics & Repair
Pre-Purchase Inspection for All European Vehicles
We also offer pre-purchase inspections and evaluations for any prospective auto buyers. Put your mind at ease when getting ready to purchase a vehicle. In the process, we will check all components of the car including; brakes, suspension, exhaust system, drive line, transmission or trans-axle, differential, any leaks, cooling system and hoses, belts, charging system, lights, and battery. We do an overall assessment to make sure that the vehicle is functioning to your satisfaction. Consider this the best pre-purchase insurance. This assure, you have not purchased a lemon and provides you peace of mind. Our customers appreciate the serenity and quality of this service.
Denver's Professional Quality Destination
For the Repair & Service of European Vehicles