Denver's European Auto Experts
100% Satisfaction Guaranteed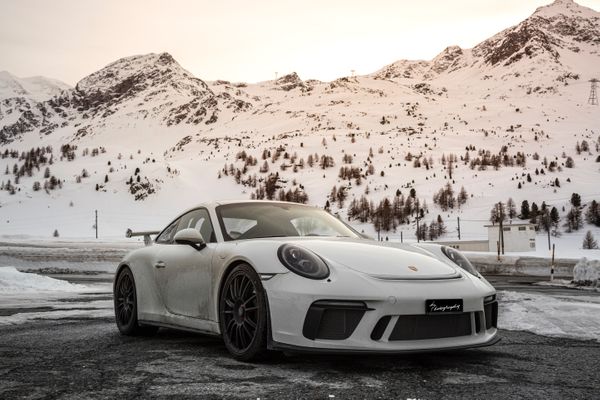 Expert Porsche Repair & Service for Denver Drivers
There's almost nothing cooler than driving down the streets in a beautifully maintained Porsche. With unrivaled quality in everything from the performance to the interior comforts, drivers know to hold their Porsche to higher standards. This includes the quality of service that their Porsche receives on a daily basis and the mechanics that they trust with maintaining their vehicle. At AutoImports of Denver our ASE certified mechanics have decades of experience working on Porsche vehicles. Our commitment to quality has made our technicians the Denver area's most-trusted Porsche specialists.
Quality Service is Always the Guarantee
When you visit AutoImports of Denver we want to make sure that you have the best experience possible. Our certified mechanics have decades of experience working with Porsche vehicles and want to make sure that you always know exactly what your car needs. We work with you to devise a custom service plan that covers everything your car needs, including:
Our Porsche Services Include
Clutch Repairs
Diesel Engine Service
Drive Shaft & Axle Service
Engine Repairs & Replacements
Exhaust System & Muffler Service
Fuel System Services
Pre-Purchase Inspections
Transmission Diagnostics, Service & Repair
Tire Services
At AutoImports of Denver quality always comes first. Our certified mechanics have decades of experience working with Porsche vehicles and always undergo the latest training methods to ensure the highest quality services possible. We also make sure that our state-of-the-art shop is fully equipped with the latest factory-grade tools & equipment available. If all that wasn't enough to ensure your satisfaction, we also proudly offer a 38-Month/38,000-Mile warranty on services and repairs. Your Porsche will look and feel like new after every visit or we will continue to work on it until it does.
Better Porsche Service Starts Now
If you're in the Denver area, see why so many drivers turn to the friendly, knowledgeable mechanics at AutoImports of Denver when it's time for Porsche service. Our reputation for quality has also made us the go-to shop for drivers in surrounding areas that include:
We also serve the following zip codes
If your Porsche is due for service or to learn more about our available maintenance programs, please call or visit our shop today.
Denver's Professional Quality Destination
For the Repair & Service of European Vehicles