Oil Change & Filter
BMW, Audi, and more European Vehicle Repair, Service, Maintenance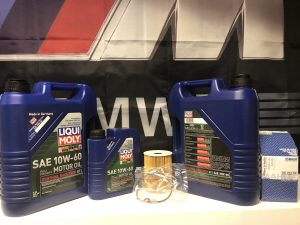 At AutoImports of Denver, we work exclusively on all BMW and Audi models, new or old. With today's technologically advanced vehicles, you need vehicle specific specialists to keep your car or SUV operating at its best. And that includes oil change services and routine, preventative maintenance.
AutoImports of Denver is a specialized repair facility with extensive experience servicing, maintinning, and repairing European vehicles like Auid and BMW. Of course any of the vehicles we service we put our passion on display and strive to complete the job right, every time. Our clients expect nothing less.
Pre-Purchase Inspection for All European Vehicles
We also offer pre-purchase inspections and evaluations for any prospective auto buyers. Put your mind at ease when getting ready to purchase a vehicle. In the process, we will check all components of the car including; brakes, suspension, exhaust system, drive line, transmission or trans-axle, differential, any leaks, cooling system and hoses, belts, charging system, lights, and battery. We do an overall assessment to make sure that the vehicle is functioning to your satisfaction. Consider this the best pre-purchase insurance. This assure, you have not purchased a lemon and provides you peace of mind. Our customers appreciate the serenity and quality of this service.